Entrepreneurship
What's The Biggest Challenge For Most Businesses When Going Online?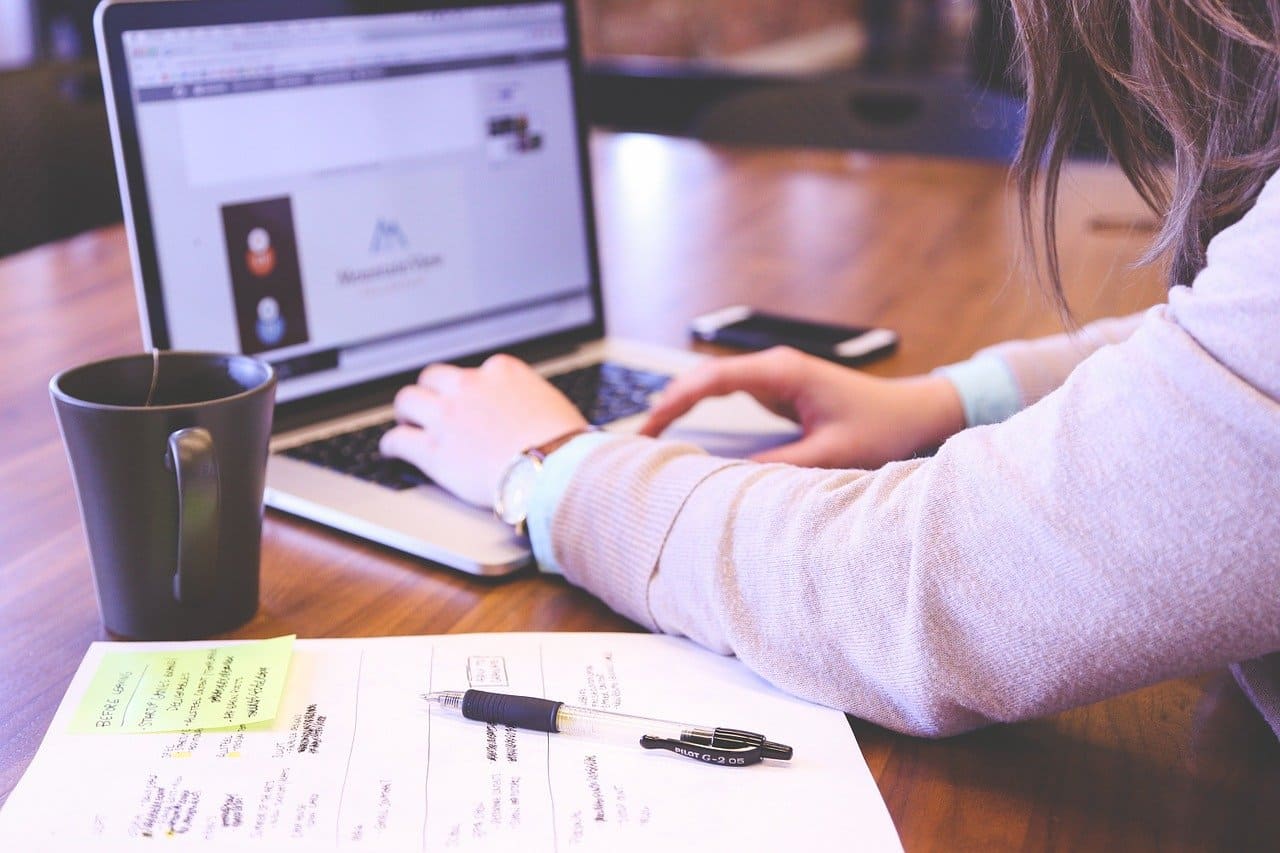 Doing business online is a new trend. To be more honest it is not just a trend, but an unavoidable part for any business nowadays.  Starting from the small start-ups to the big giants, everybody is up with the target of making a huge stroke through digital media. 
There are enormous kinds of businesses. Some may sell products, some may deliver services of multiple kinds, but when it comes to the survival in the competitive market, everybody needs the help of digital platforms.
In order to make an impactful image and sustain that every business or brand must ensure that they get the optimum exposure throughout. And with almost 4.66 Billion active internet users, digital platforms are the most effective and reliable tool for achieving business success.
But as we all know, success doesn't come overnight. It's a long journey of patience, hard work, and perseverance. So how will it work for your business?
Is it so easy to move an entire business from offline to online? Or setting up a brand new business on digital platforms? It is more than just creating a website or social media profiles. 
Hardships will be there waiting for you. To come up with the right strategy, developing a good team, managing the business aspects, earning revenues, etc. takes a lot to become a successful entrepreneur in the industry.
So if you are planning to shift your business from offline to online, or creating a new one online, then you must be aware of the challenges that you are going to face. Knowing these challenges before you start working on your ideas would help you do proper analysis and to come up with perfect strategies. Let's take a look at those challenges.
The Importance Of Going Online For Businesses
We are living in a digital era. The technology has been improved and advanced drastically. From getting up in the morning to going to the bed at night, we are surrounded by digital applications. Whether it's buying groceries, medicines, foods, appointing a doctor, booking a cab, or a movie ticket, or whatever we may imagine, everything is now too easy to do through this digital transformations.
So, when everything is going digital, why are you still stuck in the offline era? Do you know how much it can cost your business in terms of revenue, exposure, etc? Do you want your business to lag behind the others? So, step-up and opt for the online strategies that can boost your business enormously. Let's take a look at some of the major importance of going online for businesses.
1. Exposure
As mentioned earlier, with 4.66 Billions active internet users digital platforms can bring up the best for your business. With proper marketing strategies you can reach up to the maximum number of audiences and people start to know about your brand. Whether you sell products or provide services having proper online presence can take you ahead of your competitors.
2. Improves Brand Image
Having an online presence improves your brand image a lot. While your competitors have their websites or social profiles, but you don't, then people won't come to know about how serious or authentic your business is. 
Having an online presence, and achieving good reviews from your customers would help others know about your business better. These reviews are very important in creating a brand image. Good reviews will drag more customers who can rely on your brand and thus boosts up your revenue.
3. Easier To Do
While having an offline business would require a lot, going online would not require that much. You just have to have a website, social profiles, etc. and you can easily showcase your products or services there. 
You don't have to take care of a lot of things, just have to keep your website updated. People who come to your website or social pages will automatically come to understand about your brand. Your website will work as a portfolio and describes your purpose in brief.
4. Effectiveness
The marketing procedures are easier in online business. It doesn't need a lot of money either as compared to the offline one. You can even start your first online business with zero investment. You can have your targeted audience, you can run campaigns with proper strategies, and the best part is that you can even track the result as well. 
When you have proper data, it helps you in understanding the campaign performance overall. You know which strategy is going in your favor and which one needs to be changed or stopped. 
So if you are planning to shift your business from offline to online, or creating a new one online, then you must be aware of the challenges that you are going to face. Knowing these challenges before you start working on your ideas would help you do proper analysis and to come up with perfect strategies. Let's take a look at those challenges.
Challenges For Businesses When Going Online
1. Finding The Right Product
This is the first step of creating an online business. And it is one one the toughest one. If you are planning to set up a brand new business online, then the first thing to identify is what are you going to serve to the people? What products or what services?
As you already know that the competition is very high. Big giants like Amazon, Flipkart, etc are already leading the market with their large category of products. So coming up with the right products for your e-commerce store that will be consumed well by the people or services that would lead the race is really a tough choice to make. Choose your niche smartly.
2. Creating A Website
Whenever you are planning to go online with your business, the main part is to give it an online face value. And to that the best practice is to create a personalized website for that. But creating a website is not that easy.
A website is the online face of your brand. Your website must be attractive enough to pull audiences. You have to take care of the graphics part very well, the UX, UI, etc. If you are good at these things then it's going to be good for you. Otherwise you have to hire a freelancer or some good agencies that are available in the market to do it for you.
3. Attracting The Customers
Customers are the main pillars of any business. Any business in order to be successful, has to attract proper customers and gain their trusts. And it is a harder part to do. You first have to funnel down your audiences. You have to make the proper choice of that. 
Everyone is not going to buy your products or have your services. You must understand the demographics of the audiences who would really feel interested in your products. Suppose you are selling running shoes, then targeting the people above the age of 65+ would be a big mistake. Young generations would be more interested in your products in this case. Be wise while choosing your audience.
4. The Vastness Of Digital Marketing
Digital marketing is like an ocean. No business can now rely only on one channel. They have to spread their wings in different directions. Only creating a website or social profiles is enough.
You have to know the proper strategies of SEO, social media marketing, Google ads, PPC, retargeting your audience, display ads, analytics, affiliate programs, etc. And these things are ever evolving as well. To keep up with the competition, you have to keep up with the latest trends and features as well. And  it is a real challenge for any business person. 
5. Generating A Good ROI
The ROI is the ultimate goal for any business. How much effort you have put into and how much you are getting in return, measures the success of your business. To generate good revenue is a hard job for any brand.
With such a high competition in the market, attracting potential customers and generating good leads is the ultimate challenge for the sales management teams. Only 1%-3% of the total traffic is going to finally be converted into buyers. So generating good leads and a huge revenue is another challenge when looking to go online with your business.
Conclusion –
Here only five of the major challenges of any business while going online have been described. There could be many others as well depending upon the kinds of business. Understanding these challenges helps you in a way. When you already know these points, you will be able to come up with better ideas to overcome them. Hope this article helps you in the future if you are planning to make your business online.
Read Also –