Leadership, Leadership Style
What Is Relationship Oriented Leadership Style? Defination, Example Pros And, Cons
"Treasure your relationships, not your possessions."

– Anthony J. D'Angelo
A leader shapes his team, which shapes the culture of the organization. But, the people who follow them build their leadership qualities. A leader is the reflection of the people he leads. A good relationship between leaders and followers is elemental to building a good organization.
A relationship-oriented leadership style tends to focus on and nurture the relationship between the leader and the team, thereby building a team. Leaders under this leadership are ready to build a healthy work environment.
But how does this leadership style work? And how does this leadership style contrast with a task-oriented one? Let us find out through this article.
What Is Relationship-Oriented Leadership?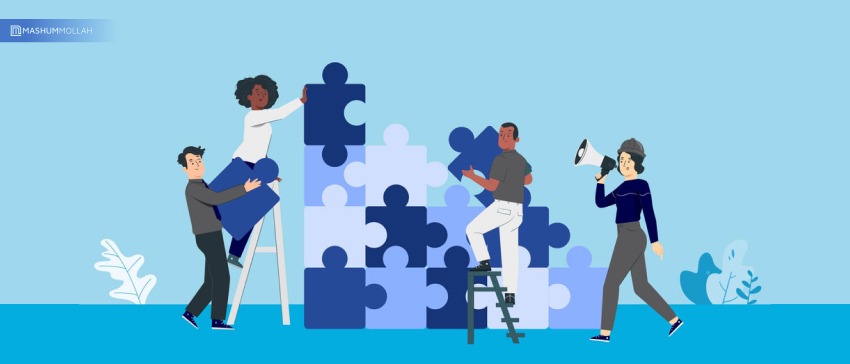 Relationship-oriented leadership style or people-oriented leadership focuses on the people. Leaders focus on building healthy human relationships with their team members and focus on motivating and supporting the team.
They focus on both individual and collective wellness and growth through collaborative efforts in a healthy and people-friendly environment. As a result, leaders tend to build a team through good relationships and bonding, and the members build the organization through collective effort sparked by a good and positive work environment.
The teams under these leaders have strong communication, they feel free to collaborate, and they share and cherish a healthy and positive relationship. However, it is quite contrastive to what task-oriented leadership stands for.
You May Like To Read About Pacesetting Leadership Style
Characteristics Of Relationship Oriented Leadership Style
A people-focused leadership style is characterized by importance towards the people, not the task. Leaders build a good working relationship with the people, and they get the tasks done. Here are some characteristics of this leadership style.
1. Strong Communication
Building a good team is important to a relational leader. That is why they focus on strong and transparent communication among the team members. It is a key to building a strong team that depends on each other.
2. Collaborative Environment
Leaders following the Relational leadership method want to create an environment where every team member can work happily and collaborate sparked by the personal relationship they have built.
3. Positive Relationship
These leaders tend to improve the interoperability among the team members. They focus on a healthy and positive relationship to do it for them. In addition, leaders are more understanding and empathetic towards their followers; they help them get along and work together. This leads to considerable employee satisfaction at the workplace.
Relationship Oriented Leadership Style: What's Good…And What's Not So Good?
Like all the other leadership styles, the relationship-based leadership style has positive and negative sides. You can find them here –
The Benefits Of Relationship-Oriented Leadership Style: Pros
Relationship-oriented leadership can build a good work culture where the employees feel satisfied. The leader's empathetic treatment to help grow and nurture the relationship among the workers makes it a satisfactory place to work.
Due to heightened satisfaction in the work environment, leaders love to stay connected to the organization. This leads to a higher rate of employee retention.
Employees can engage in decision-making processes and contribute their ideas in such work environments. This leads them to think more creatively and leads to innovative ideas.
The Disadvantages Of Relationship-Oriented Leadership Style: Cons
Focusing on the relationship too much often makes both leaders and employees overlook the task at hand.
It is good to enjoy a good workplace relationship. However, sometimes it might lead to less productivity. Employees may not want to push too hard. They may lack motivation for a disruptive change.
Some people can take advantage of the relationship-based leadership style.
Members and leaders may take unrealistic goals, overwhelmed by the passion of their relational bond. This might put them at risk.
How To Become A Relationship-Oriented Leader?
As you can already guess, relationship-oriented leaders must put their employees first. You can follow these simple tips to develop this leadership style.
1. Focus On People
Yes, you should know the task and if it is being taken care of. However, a leader following this leadership style needs to prioritize people. They need to focus on the employee's well-being and relations with other organization members.
2. Build Strong Communication Skills
Leaders focusing on employee dynamics and relationships must be more outgoing and free-spoken. In addition, they should be able to communicate unhesitantly with both the team members and leading members. Strong communication is key to building a good team.
3. Collaborate With Employees
The work environment under this leadership style depends upon collaboration. As a leader, you should not hesitate to work with your employees. You can set an example by willing to work with any employees in the organization irrespective of their ranks. This way, you can help them to collaborate easily.
4. Motivate The Employees
Leaders following a relationship-oriented leadership style must motivate the employees on a collective and individual level. It is a great way to increase productivity in a workplace following this leadership style.
Frequently Asked Questions (FAQs):
Here are some frequently asked questions about this leadership style –
1. What Are The 4 C's Of A Good Relationship?
A good relationship is important, be it at work or in personal life. A good relationship requires some key elements. Here are some important elements that start with the letter C–
Communication, Consideration, Compromise, and Compatibility.
2. What Are The 5 Keys In A Relationship?
A good relationship is built upon these keys below –
positivity, commitment, empathy, acceptance, and mutual love & respect
3. What Are The 4 Types Of Leadership Styles?
Different proponents of leadership styles have categorized and explained leadership styles differently. Here are some key leadership styles that are common among most of them– 
1. Autocratic.
2. Democratic.
3. Transformational.
4. Laissez-faire.
Is A Relationship-Oriented Leadership Style Effective?
A relationship-oriented leadership remains effective as long as no one is taking any advantage of the environment and its waywardness. Different aspects of this leadership are gravely criticized, while many ideas are highly applauded. If the team members can use the organization's relationship for personal and professional growth on an individual and collective level, it could prove immensely effective.
I have listed all the necessary information related to this leadership style. You can reach us through the comment section if you have any further queries.
Read Also: