SEO
SEO Trends In 2023 One Should Be Aware Off
Tada !!!! Here come the 2023 new SEO trends.
Yes, every year, SEO goes through some amendments. Crawlers catch on to what audiences want and what they have already given up. This means your SEO also requires some renewal depending on the new SEO trends of 2023.
In this excerpt below, we will discuss some of the best 2023 SEO trends that every company should start inculcating. Knowledge about the latest trends will help you grow, and you can publish more informative content.
From where to place the keywords to how many platforms one should focus on for the ultimate SEO jackpot, we have covered everything.
2023 SEO Trends You Should Know
By now, we are all aware of the concept of search engine optimization. It is the technique of improvement that allows you to launch qualitative content over the internet. Content that should be able to yield the highest number of organic traffic to your online endeavors.
These are some of the 2023 SEO trends attracting audiences and retaining them to look for more.
1. Zero-Click (Featured Snippet) More Than Paid Promotion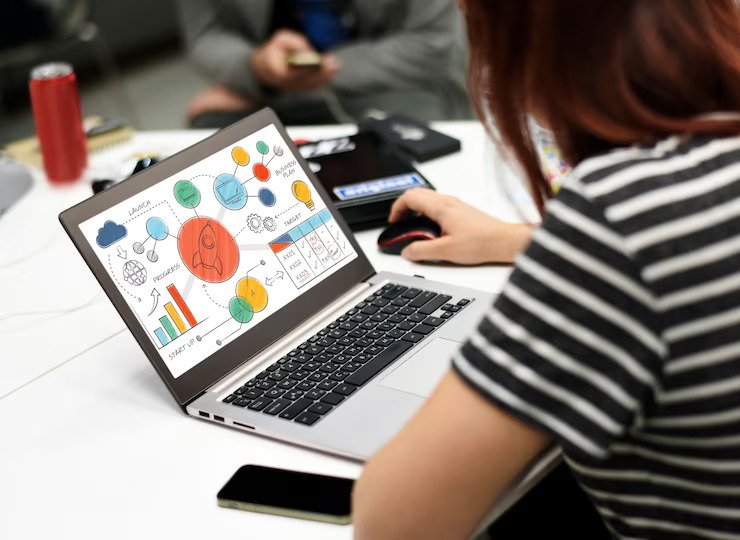 E-commerce businesses thrived on paid promotions for specific browsers. This means the latest SEO Trends are to give the preferences about paid promotion ads that would rank first when searched with a particular keyword. However, crawlers are noticing strange audience behavior.
The more information-oriented approach means audiences are more likely to click on zero-click results or feature snippets than a sponsored post. Mostly because it offers a short overview of the information; therefore, worry more about your On-page SEO and more readable information in pointers.
2. E-A-T Will Win Again Over Extreme Technical SEO
Expertise, Authoritativeness, and Trustworthiness still hold the top chart in the SEO game. No matter the SEO trends, people browsing the internet will always seek quality information before anything.
A good website with approachable health also reflects on the quality of the information. Well-researched, well-linked authority sites to back your data can make your content more credible.
Therefore, it will always pay more to place your attention on giving your audience something worth the read or watching rather than just worrying about ranking it high.
3. Google Shopping OverAll E-Commerce
In the last decade, we have been privy to a new E-commerce site almost every month. Some are reaching the top of their game, and others are phasing out. However, when it comes to an audience, 's first preference remains Google Shopping.
You have to enlist your product under the Google "Shopping" list and then watch as your potential audience gets redirected to your site.
Crawlers are also reporting on the audience's dislike of always being bombarded with pop-up ads. They would rather look for a product and browse through Google Shopping space rather than click over an advertisement.
4. Visual Over Text
With the depleting attention span of every audience (no matter the demography), retaining their attention through long texts is getting more difficult. The latest SEO Trends are to add visual content like images or videos.
Audio uses are getting popular. In the upcoming year, these audio and visual content trends will also get much more popular.
Try venturing more towards sectors like animation and videography for your content. They are not only great for retaining audience attention, but according to psychologists, watching something helps us remember better than reading it.
5. Overused AI Content Will Be Disbanded
AI is becoming one of the pioneer content-generating tools. However, crawlers are getting high alerts on unedited AI content over the internet.
Soon much content will be disbanded due to the excessive use of AI. There is nothing wrong with using AI for your work. However, simply using AI to create bulk content for SEO purposes will not be entertained in 2023.
After all, creativity brings readability, which in turn brings the audience. AI is good for the informative parts, but retaining your audience on the page with your content will require a human touch.
6. Audience Satisfaction
Over the past few years, the SEO trends have been entirely based on targeted traffic. But now the trends are changing.
First, the search engines are always screening through the algorithm, But now along with the algorithm, the information which you are providing in the content also matters.
That means what actually is in your content. And how much value your audiences are giving your content. That is the latest trend in SEO.
If the audiences do not value your pages, then what is the point of publishing highly valued keyword content? That's why SEO factors are now important to the audience's reactions and satisfaction.
7. Product Page SEO
Large search engines like Google are already giving preferences to informative and helpful content. The pages like the product pages require much more details information about the products. 
Unless your product pages don't have enough information about the products, it is not going to have the expected values.
Every product page should have FAQ factors, drop-down menus, and proper keywords relevant to their products. And every product page should have a column about shipping policies, returning policies and customer reviews, and information about the warranties.'
Start The Trends Today!
If you are yet to use these 2023 SEO trends for your next digital marketing adventure, it is high time you begin.
Digital marketers are now suggesting businesses start a digital marketing web. This means just one platform won't suffice. A business should venture into every digital marketing platform, attracting a target audience from different demography.
The internal link all these platforms to each other, integrating your digital marketing into the web.Hope you get the exact ideas about how much of the latest SEO Trends are helping you to grow and how you can achieve the top ranking pages in the search engines.
Read Also: