Entrepreneurship
Ratan Tata Biography | Early Life | Education | Family | Business | Wealth
| | |
| --- | --- |
| Name | Ratan Naval Tata |
| Born | 28 December 1937 |
| Nationality | Indian |
| Age | 84 |
| Net Worth | $1 Billion |
| Business | Tata Groups |
| Spouse | None |
| Children | None |
Business Need To Go Beyond The Interest Of Their Companies To The Communities They Serve.
Among all the global entrepreneurs, Ratan Tata is one Name that stands out, not only for entrepreneurship but for philanthropy and inspiration as well.
Aside from building, creating, and doing business, Ratan Tata has had a passion for giving, empathizing, and inspiring the youth – and he has done a remarkable job. Yes, he inherited the Tata empire from his great Grandfather Jamshedji Tata.
But, he wanted to ensure that "India could produce its own car." He did just that by launching Tata Indica in 1998. This was the start of Tata Motors. But, as I said, Ratan Tata did not only build; he empathized and stood by the citizens of India – his humblest work of philanthropy set an example before the world.
So, if you are an admirer of this iconic Indian Man of Steel or just curious, this article might be worth your time.
Who Is Ratan Tata?
Ratan Tata is a member of the key family of industrialists that contributed a great deal to the betterment of India. In fact, his great Grandfather Jamshedji Tata is the philanthropist of the century who is said to have donated $102 billion.
Ratan Tata is the previous chairman of Tata Sons. He took after J.R.D Tata as the Chairperson of the Tata Conglomerate in 1991. He has been honored with the second and the third most honorary civilian awards, Padma Vibhushan and Padma Bhushan.
Under Ratan Tata's tenure, Tata acquired Land Rover, Jaguar, Tetley, and Corus. With this attempt, Ratan Tata made Tata a global business from being only an India-centric business. His journey of becoming one of the most successful businessmen in the world is inspiring.
Early Life & Education
Ratanji Tata, the son of the Late Jamshedji Tata, adopted a middle-class boy from the Orphanage. Ratan Tata is the son of Naval Tata. Mr. Tata's Grandfather, Hormusji Tata, was a member of the Tata Family. At age 10, Rata Tata's parents were separated, and he was raised by his widowed grandmother Navajbai Tata. Tata has a younger brother named Jimmy and a half-brother, Noel Tata from his father's second marriage to Simone Tata.
Ratan Tata studied at the Campion School in Mumbai. After that, he moved to Cathedral & John Connon School. Later he was placed in Shimla and in Riverdale Country School in New York, from where he graduated in 1955. In 1959, Ratan Tata graduated from the Cornell University with a bachelor's degree in architecture.
Tata also attended the seven-week Management Program (Advanced Management Program) held at Harvard Business School (1975). Later, Tata entered the family business after his return to India. He started gaining experience in different Tata Group Businesses before getting the title of director in charge of NREC in 1971.
You May Like To Know About Mukesh Ambani
Entrepreneurial Achievements
Yes, Tata had the entire family business to build upon and be backed up by. But the great thing about the Tatas is that they have always taken things to the next level. So has Ratan Tata. After being titled as the director in charge of National Radio and Electronics Co, Ratan Tata started to expand the business. 
(i) Tetley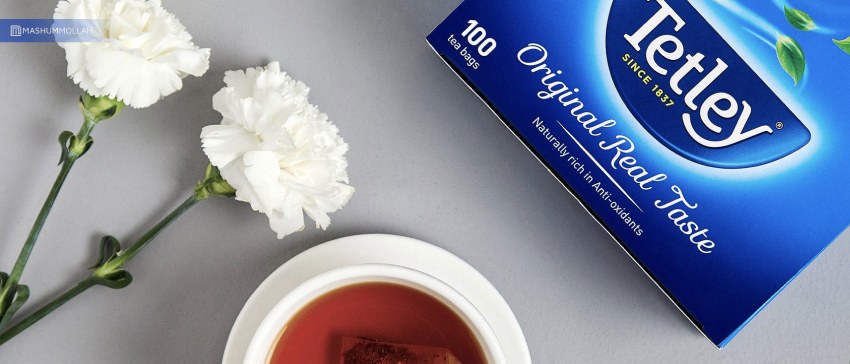 He took after his uncle JRD Tata's role as the chairman of the Tata Conglomerate in 1991. Acquiring Tetley Tea, the London-based Tea company, was his first big step towards globalization. In 2000, Ratan Tata acquired Tetley Tea company for $431.3 million.
(ii) Corus Group & Daewoo Motors
Later, Tata also bought the Korean truck manufacturing company named Daewoo Motors for $102 million. But one of the biggest areas of Tata's proliferation in business was Tata Steel's corporate takeover of the massive Anglo-Dutch steel manufacturer Corus Groups in 2007. Tata bought Corus group for $11.3 billion, which is by far the biggest Indian corporate takeover of any foreign business in history.
(iii) Acquiring Jaguar & Land Rover: A Revenge Story?
The best revenge is massive success

Frank Sinatra
Famous Vedant Birla's Tweet surfaced saying Tata's acquisition of Jaguar and Land Rover is a revenge story. But, quoting Frank Sinatra, he also said that it is a massive success story that inspires and motivates.
Ratan Tata always wanted to build a car for India and from India with every part completely manufactured in the country. As a result, he launched his dream Project Tata Indica in 1998. But the sales did not major up to Ratan Tata's expectations. They even had to sell the production unit.
That is when Ratan Tata Decided to have a meeting with America-based Ford to cut a deal in 1999. So, he journeyed to the US to meet the contemporary chairman of Ford, Bill Ford. The meeting gave Ratan Tata a mortifying experience. Bill told Tata that they were doing Tata a favor by purchasing his car. Also, it was a bad decision for Tata to step into the passenger car business.
No, they did not strike a deal that day. Ratan Tata was not disheartened, but he focused more on building his dream. Nine years later, during the Great Recession of 2008, Ford was facing bankruptcy. So, Ratan Tata helped Ford by purchasing two of their luxury cars, Land Rover and Jaguar; and yes, it was an all-cash deal of $2.3 billion.
Bill Ford even thanked Tata, saying he was doing Ford a Big Favor. This acquisition might come to some as a revenge story. But it is more of a success story of a visionary leader.
(iv) Tata Nano
Tata motors had already succeeded in building its Name and industry under Ratan Tata. Following the acquisition of Land Rover and Jaguar, Tata ventured to another level by introducing Tata Nano, the car for middle-class families in India. It is worth only 100,000 Indian Rupees and $2000 in US dollars.
It was the cheapest car in India. Unfortunately, it was a failure due to the larger audience's assumption of quality compromise due to the low price of the car. Tata Nano did not sell as much, mostly due to poor marketing decisions. But nano will soon be back with an electronic drive mechanism.
Ratan Tata Investments
Ratan Tata has shown that he is indeed a visionary– even through his investment choices. You might be shocked to find out that Tata indeed funds these companies.
(i) Ola Electric Mobility Pvt Ltd is among one the highly spent stakes Tata has bought. It show's Ratan Tata's will to help succeed rising entrepreneurs in India.
(ii) Paytm, the digital payment system in India has also been favored by Tata as he decided to invest in them in 2015. He even earned the position of a business advisor on the board of One97 Communications
(iii) Snapdeal, one of the top e-commerce brands in India, received an amount of 5 crores in funding from Ratan Tata. Soon after Flipkart acquired Myntra, he invested in Snapdeal again, buying 256 shares of the e-commerce brand.
(iv) Lenskart, a leading eCommerce brand for sunglasses in India, secured a significant amount of funding in 2016.
Aside from these names, Ratan Tata also funded different popular brands such as Zivame, Urbanladder, Abra, and Cure. Fit and more.
Charity
The Name Tata brings a feeling of kindness and empathy to many households in India due to Ratan Tata's Charitable works. He is said to have donated 60% to 65% of his earnings to his country.
His donation in the field of healthcare, education, and rural development is unimaginable and undeniable. The University of California, San Diego, has Tata Hall housing facilities for the biological and physical sciences. Tata Education & Development Trust has endowed Cornell University with a $28 million Tata Scholarship fund to help undergraduate Indian students.
TCS has made the largest donation to Carnegie Mellon University. During the 26/11 attack in Mumbai, Ratan Tata personally visited the families devastated by the act of terrorism. He visited 80 families of his employees and aided them in their time of dire need.
That is not all; the Tata hospital offers cancer treatment to Indians free of cost. 70% of the treatments are not paid for, thanks to his philanthropy. He even announced the donation of 500 crores to fight covid during the world pandemic crisis.
Personal Life
Ratan Tata, or should I say the Handsome bachelor forever. Ratan Tata never took a wife. So, if you were Googling 'ratan Tata's wife,' you might be disappointed. It is said that he was in love with someone during his youth. But he could not marry that person. So, he stayed forever, bachelor.
When Asked, Ratan Said In An Interview In 2011 –
Frequently Asked Questions (FAQs):
Here are some popularly asked questions about Ratan Tata –
Q1. Is Ratan Tata The Richest Man In The World?
Ratan Tata is among the richest man in the world but clearly is not the richest man in the world. His wealth has an impact on the considerable amount of charitable work that he does. He spends so much on the large-scale philanthropic work he does through Tata Trusts.
Q2. Is Ratan Tata Adopted Son?
Ratan Tata's father, Naval Tata, was an adopted son of Sir Ratanji Tata. But after his parents separated, Ratan Tata was adopted by his widowed grandmother Navajbai Tata. She was raised alongside his half-brother Noel Tata and his brother Jimmy.
Q3. Does Ratan Tata Have A Wife?
No, Ratan Tata never got married, and he does not have a wife.
Bottom Line!
In all of his charitable endeavors, Ratan Tata has become a hero, a living legend to the people of India. His intelligence and leadership skills in building and expanding Tata as a global company are inspiring. But the hallmark of philanthropy Ratan Tata has created is equally empowering, everlasting, and humbling.
He is one of a kind when it comes to being an entrepreneur – the kind that a massive number of rising Indian entrepreneurs look up to.
Read Also: