Entrepreneurship
Jack Ma Biography | Early Life | Education | Family | Business | Wealth
| | |
| --- | --- |
| Name: | Ma Yun |
| Born: | 10 September 1964 |
| Nationality: | Chinese |
| Age: | 58 |
| Net Worth: | $34.1 billion |
| Business: | Alibaba |
| Spouse: | Zhang Ying |
| Children: | Ma Yuken, Ma Yuanbao |
"Leadership is your instinct, then it's your training. Leaders are always positive, they never complain."

 – Jack Ma
Jack Ma proves that a man can go to any length to improve himself to become what he wants to become. At the age of 13, Ma used to drive to Hangzhou Hotel, 45 minutes away from home, to have conversations with foreigners.
In exchange for a free tour guide, Ma was learning English from them. He even failed his university admission – twice. This man got rejected by Harvard ten times. But did failure stop Ma from becoming who he is today? No, absolutely not.
Jack Ma started his online store Alibaba, known as the Chinese Amazon, from his apartment. This almost makes him the Jeff Bezos of China. Now, that company has expanded to become one of the renowned global companies. The online store he used to run from his apartment has now made him one of the richest people in the world. 
Who Is Jack Ma?
Once China's richest man, the founder of Alibaba, Jack Ma is a famous businessman, politician, and investor. The online store he started from his apartment, has now expanded into a multinational conglomerate worth billions of dollars.
Jack Ma is Ma Yun. Jack is not his real name – Ma Yun is. His name was hard to pronounce so Ma's friends from abroad used to call him Jack. So, he adopted the nickname. 
From failing university exams to earning a degree in English, from teaching English for a monthly salary of $15 to working at KFC, Jack Ma has been through all the difficult situations one can think of. He applied for more than 30 jobs, and he did not get any of them.
From an early age, he had a knack for English. So, in 1994, Jack Ma started his business Haibo Translation Agency, a company that used to provide English Translations and interpretation. He even was the second person on Forbes' list of "World's 50 Greatest Leaders". Ma is one of the most influential people in the startup business community. 
Early Life & Education
Ma Yun, a young boy in Hangzhou, had become very fascinated by the English language. At an early age, Ma would go to the Hangzhou International Hotel to interact with foreign people and offer them free tours around.
His main objective was to master the language and learn from native speakers. He had to ride 27 km on a bicycle to reach his destination and meet the foreigners.
At the age of 12, Jack bought a radio, and he used to tune into English languages to learn it. When just a boy, Ma used to get into too many fights, so he had to transfer to Hangzhou to attend middle school. However, he had to struggle for two years before he got into the most ordinary school. His grades in high school were miserable (he got 31 in mathematics). 
Both in 1983 and 1984, Jack Ma failed to enter the university. His successive failure made his family against him. They did not want him to pursue education anymore. However, a third trial was rewarded, and Ma got into college with 89 scores in Mathematics. The Hangzhou Normal University promoted Ma as a foreign language major. This was when Ma started to excel in his academics. But his struggle did not end… not yet.
You May Also Like To Know About Michael Bloomberg
Entrepreneurial Achievements
In 1988, Jack Ma finally graduated. However, the first Job he got as an English teacher only paid him $15 per month. He even applied to Harvard Business School, only to get rejected ten times. He applied to more than 31 jobs and got rejected.
Ma started his translation company, Hangzhou Haibo Translation Agency, in 1994 after he learned about the internet. When Ma went to the US in 1995, he was surprised to find out the deficiency of Chinese websites. He saw it as a great business opportunity.
When he returned, Ma registered the China Pages domain, allowing Chinese businesses to create websites. This was China's one of the first internet companies. This company made 5,000,000 Renminbi (same as US$800,000) within three years. But, the funny thing is, Jack Ma never wrote a single code himself or sold anything. 
But he started his business later, in 1999. Before this, Ma worked for an Info-tech company under the Ministry Of Foreign Trade And Economic Cooperation. 
(i) Alibaba
In 1999, Jack Ma started his company Alibaba Group. It started a website allowing small businesses to deal with each other. It was business to business marketplace on the internet. The small businesses had to pay a small fee as a verification charge to be certified as trustworthy businesses. 
However, businesses that wanted to sell to sell businesses outside China had to pay a larger amount as a fee. In 2000, Goldman Shash invested $25 million in Alibaba as a venture capital investment. They wanted to improve the domestic eCommerce market and improve Chinese brands' e-commerce platforms.
By September 2022, they had a revenue of $131.368B, marking a 2.72% increase year-over-year. In 2014, Jack Ma's Alibaba went public with an initial public to raise $25 billion. 
There is a funny story about Jack Ma naming his company after Alibaba. He was inspired by the popular Arabian Fiction of Alibaba and Forty Thieves. Initially, Jack Ma asked people about Alibaba from street to street. The majority of them said they knew the story of Alibaba. So, he named his company Alibaba.
(ii) TaoBao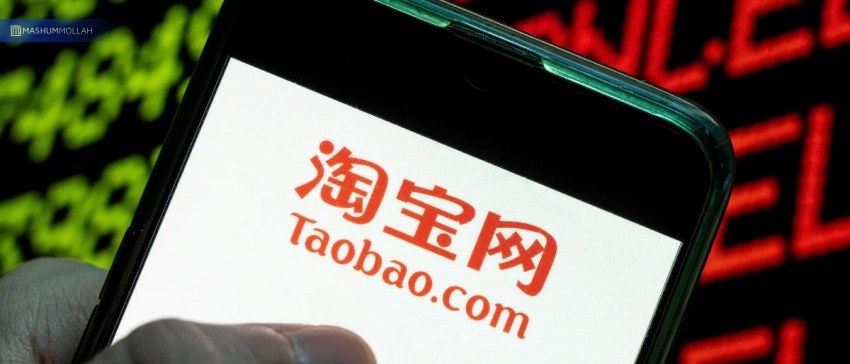 With his intention to improve the global marketplace, Jack Ma, invented Taobao Marketplace, Ali Mama, Alipay, and Lynx. Taobao was not stopping. In fact, it was soaring so high that eBay wanted to purchase Taobao from Jack Ma. But, he did not give in and rejected their offer. Instead, Jack Ma gathered a $1 billion investment from Yahoo co-founder Jerry Yang.
(iii) Ant Group
Jack Ma created another company affiliated with the multinational Alibaba conglomerate, Ant Group. Famous shopping platforms such as Taobao and Tmall are operated under the Ant Group. This company is known for running the popular Chinese payment company Alipay
Jack Ma used to control more than 50% of the Ant Group. However, According to January 2023, he is to give up his control over the giant Fintech company. 
Charity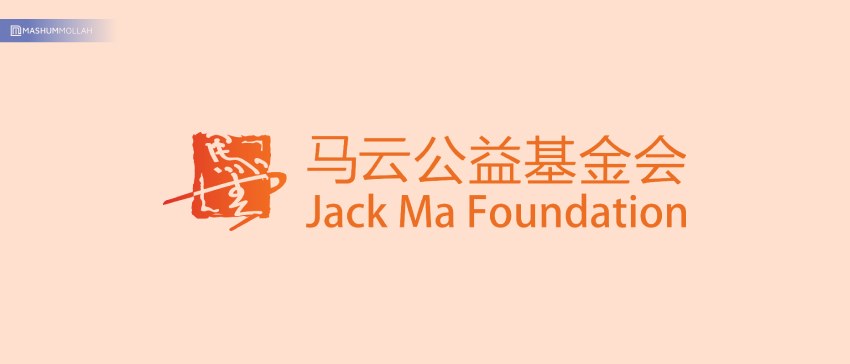 Aside from his business ventures and frequent controversies (including his disappearance), Jack Ma is known for his philanthropy. He is the founder of the Jack Ma Foundation. Jack Ma works to improve public health, education, and the environment through his foundation. 
In 2008, his company Alibaba donated $808,000 to Sichuan earthquake victims. Under Jack, Alibaba launched a nonprofit organization to help entrepreneurs based in Hong Kong. He even helped rebuild 1000 houses struck by an earthquake in Nepal. Forbes acknowledged his philanthropic work by listing him in Forbes' "Asia's 2019 Heroes of Philanthropy". 
Personal Life
Jack Ma is married to Zhang Ying. With her, Jack Ma has two children. Ma Yuankun has a son and a daughter named Ma Yuanbao. Jack also tried acting, debuting with a Kung Fu movie named Gong Shou Dao in 2017. Ma also performed dances on the 18th anniversary of Alibaba.
Frequently Asked Questions (FAQs):
So, that was a short sketch of jack Ma's life. Here are some popular questions people ask about him. The answers might be helpful to you.
Q1. Is Jack Ma Still With Alibaba?
Jack Ma stepped down from his seat as chairman of Alibaba in 2019. However, he still has a seat on the board of Alibaba. So, yes, he is still with Alibaba, the company that he founded.
Q2. How Did Jack Ma Become A Billionaire?
Jack Ma is a former English teacher who worked for a $15 monthly salary. However, he founded Alibaba, a global eCommerce platform, in 1999, making him one of the richest people in the world. He even became one of the richest men in the world. He is also the co-founder of the Fintech group Ant Group. 
Q3. Is Alibaba Bigger Than Amazon?
Alibaba is called the Amazon of China because it is the largest eCommerce company China offers. However, they are not bigger than Amazon. Compared to Amazon, Alibaba is a lot smaller. 
Conclusion!
It is funny how a man who never wrote a line of code in his whole life started a global eCommerce company. Judging the different turns of events in Jack Ma's life, it is possible to say that anything is possible in life. He was also kidnapped during his visit to America. 
But everything turned out fine. He failed many times, but he created new ways to succeed. Jack Ma's life and work are one of inspiration, lots of lessons, and success. What do you think of this famous entrepreneur? Let us know in the comment.
Read More: